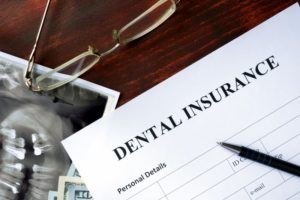 Even though about half of American adults participate in some kind of dental insurance plan through their job, much less than half of them actually use their benefits, according to the National Association of Dental Plans. When you don't use your benefits, you actually end up losing money! Let's talk more about what to know about dental insurance and how to save your money.
Meet Your Deductible
Your deductible is the amount of money you have to pay out-of-pocket before your insurance will start paying for your care. Dental deductibles are usually non-existent when it comes to preventive care, but you'll have to check with your individual policy. Once you have met your deductible, you can receive all the care you need at no additional cost to you.
Get Your Second Checkup and Cleaning
Most dental insurance plans cover the cost of two checkups and cleanings a year, yet the majority of people only attend one, if any. At these appointments, your dentist can examine your mouth for signs of problems like cavities, gum disease, and oral cancer. Unlike a lot of other medical problems, dental health issues don't go away on their own. In fact, they typically worsen as time passes. That's why it's crucial to get these problems treated as soon as possible. They generally don't display symptoms until irreversible damage has been done, so it's important to get the problem dealt with quickly.
Get Any Needed Dental Work
If your dentist has told you in the past that you need a certain dental procedure, like a crown or filling, now is the perfect time to get it. Your insurance benefits reset when the new year rolls around. This means that your insurance company might raise the prices of certain procedures once 2020 arrives. Because of this, you might have to pay a higher copay at your dentist's office. Why wait to get the dental work you need when you could get it now for a fraction of the price (especially if you've already met your deductible)?
If you're already getting some kind of dental insurance plan through your job, why not make the most of it? Since you're already paying your premiums, you might as well get the most bang for your buck and get the dental care you need to boot.
About the Author
Dr. Rana Lee earned her Doctor of Dental Surgery degree from Baylor's College of Dentistry in 1995. She has practiced in the McKinney, TX area since graduation. Her professional affiliations are numerous, and they include the American Dental Association, the Texas Dental Association, and the American Academy of General Dentistry. Her practice accepts most major insurance plans, and even if yours is not in-network, they may still be able to work with you! To learn more, click here or call (214) 446-5477.