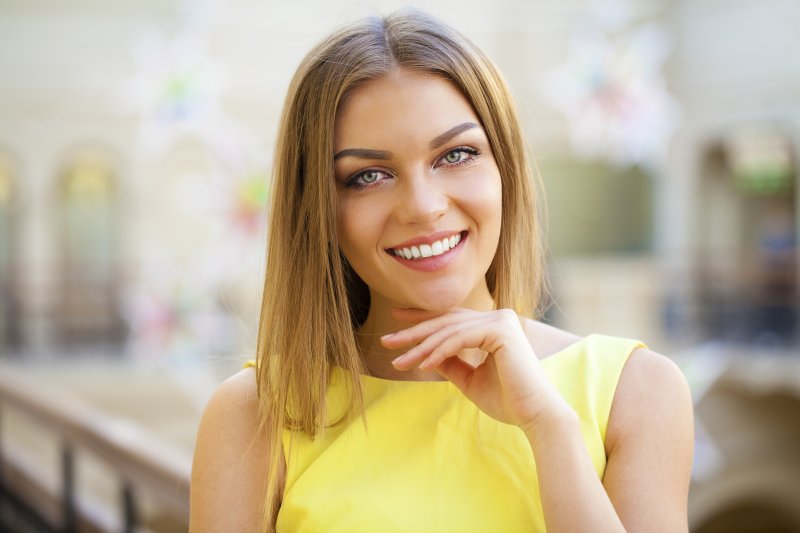 Are you noticing that your teeth look yellow and dingy? If you're hoping to make a good impression with corporate's new boss, you might want to consider doing something about your smile, but you may be asking, "Can teeth whitening fix my stains in McKinney?" And what about the discoloration between your teeth? Let a dental professional explain what causes these stains and how teeth whitening can help.
What Causes Stains Between Teeth?
There are many reasons teeth can become stained and discolored, some of which are no fault of your own. These include:
Your age
Dark-colored beverages (i.e. coffee, tea, soda, red wine)
Smoking or tobacco use
Poor oral hygiene
Genetics
If you're considering an over-the-counter whitening product, it's highly advised that you save your money. These make a lot of false promises and deliver poor results because of the low-grade whitening gels used.
Fortunately, there is another solution that will give you the results you desire and will prove to be a worthwhile investment – professional teeth whitening.
Can Teeth Whitening Help?
If you visit your local dentist in McKinney, you'll be pleased to know that in-office teeth whitening or a professional take-home kit can whiten not only the surface but between your teeth as well. If you're wondering how it works, here's a quick explanation:
In-Office Whitening
Using a bleaching gel with 40% hydrogen peroxide, this will penetrate the enamel and reach those stubborn stains beneath the surface. Because it is chemically activated, your dentist will apply it using a brush, and you'll begin to notice a dramatic difference in your smile. In just one hour, your teeth will become 8-10 shades brighter!
Take-Home Whitening Kit
For patients who want to whiten their teeth at home, on their own time, your dentist can provide you with prefilled trays that include the same high-grade whitening gel used for in-office treatment. Following the instructions provided by your dentist, you'll wear your trays for two weeks and begin to notice your teeth become gradually whiter.
It's important to note that not all stains can be removed completely, especially if it's age that's keeping you from seeing the same white smile of your younger days. In these instances, you might want to speak with your dentist about cosmetic alternatives such as cosmetic bonding or porcelain veneers to cover your stains.
About the Author
Dr. Rana Lee earned a bachelor's degree from the University of Texas at Arlington before completing her DDS degree from Baylor College of Dentistry in 1995. She has been practicing in Irving since 1995, and she continues to devote countless hours to continuing education courses. As a certified Six-Month Smiles and Invisalign Orthodontic provider, she is also a certified Osteo Ready Implant provider and CEREC/CADCAM dentist. Dr. Lee and her team at TriCorner Dentistry want you to feel great about the way you look, which is why they're proud to offer teeth whitening services for patients needing help to remove stubborn stains and discoloration. To learn more, contact us at (214) 446-5477.