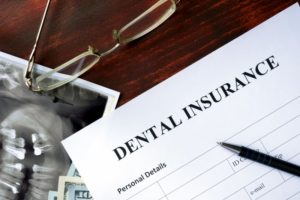 Well, 2018 is coming to a close. As you wrap up your year, do you have all of your affairs in order? Dental insurance benefits are often forgotten, but they run out just like the clock on December 31st. It's true, most dental insurance benefits don't carry over into the next year, so you have to use them or lose them. Those are hard-earned dental dollars that you've been stacking all year, which can keep your teeth healthy, and your pocketbook happy. Read on to learn how to maximize your benefits with your dentist in McKinney.
What Kind of Plan Do You Have?
The most common dental plan is a PPO (Preferred Providers Organization) plan that you receive through your employer. Only 2.8% of people with this plan maximize or exceed the minimum by the end of the year, which is a lot of dental dollars wasted when the clock strikes midnight on New Year's.
There are many other plans so it's best to talk to your employer to make sure you know which one you have. Additionally, most dentist's offices will be happy to help you figure out what kind of insurance you have, what's covered by it, and what you'll have to pay out of pocket in the future.
Commonly Covered Procedures
Most dental benefits plans cover preventive visits to the dentist like exams and cleanings. These are great "free" visits you can cash in on to prevent serious oral health issues from occurring. Most insurance plans also cover a percentage of restorative treatments like fillings and crowns, but you should check with your specific provider to see what percent is covered.
A great way to plan out your expenses for the year is to see your dentist early. From there, your dentist will give you a better idea of what kind of treatments you'll be needing. That way, you can use your benefits to their maximum, and you'll know around how much you'll have to pay out of pocket.
What to Do by December 31st
Schedule your dentist's appointment to use your benefits before they're gone! Since you've been paying a deductible all year, don't you want to make sure you're using all of your benefits? Most dental plans have a hard deadline on December 31st, so at minimum, be sure to schedule 2 dental checkups and cleanings per year.
Now you can use your dental dollars to their full potential, and you can head into 2018 with a healthy set of pearly whites.
Meet the Dentist
A graduate of Baylor College of Dentistry in 1995, Dr. Rana Lee has been providing quality care to her patients ever since. She wants everyone to have a healthy smile, which is why she accepts a wide-range of insurance providers. She also has individual, family, and household plans available. She currently practices at TriCorner Dentistry, and she can be contacted through her website or by phone at (214) 446-5477 for any questions.