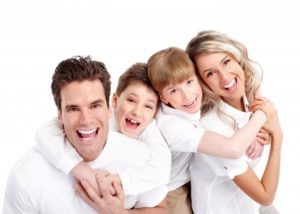 Your children are your greatest accomplishments in this world, so when you are looking for a family dentist in McKinney your first concern is whether she'll be a good fit for them. You want to be able to trust your dentist and know that she has the best interests of your family at heart. In your quest to find the right professional, here are some tips that will be very helpful to you.
Guidelines for Finding the Right Dentist
Here are some simple tips to use in evaluating your prospective dentist.
Follow Your Gut Feeling – Look for a dentist that you have a good rapport with and leaves you feeling comfortable.
Seek a Dentist with Experience – There is no substitute for experience. Make sure that the dentist who will be working with your family has credentials and experience to back them up. She should be able to easily work with very young children and adults.
Information Available for You to Research – Your prospective dentist should have an online presence so that you can learn more about her and her philosophies on dentistry.
Read Reviews and Referrals – One of the great assets of this digital era is that there are all types of information portals available online. Seek out reviews before making your appointment and place high value on referrals.
Seek a Dentist Who is Willing to Answer Your Questions – A competent professional should love educating you and making you feel comfortable about the entire process. The dentist that cares enough to answer your questions, also cares about your wellness.
Choose a Dentist Who Loves Kids
Along with the practical measures that you use to find the right dentist, consider simpler criteria like her rapport with children. Is she patient? Is she gentle and calming? Does the waiting room help sooth the children's nerves if they are fearful of the procedure? These are details to keep in mind and be on the lookout for.
Remember when choosing a dentist for your children, that your choice will impact their dental care for life. If the experience is bad for them they could become the person who fails to maintain good dental hygiene. They could also grow up with phobias about maintaining the vital twice a year visits that are necessary to prevent gum disease and other problems.
Any time you are making a decision that involves your entire family, the situation can be stressful. Don't worry, though, because there is a family dentist in McKinney who delivers old-fashioned care with new-age technology. Dr. Lee is a great choice!
About the Author
Dr. Rana Lee is a local product, graduating high school from Macarthur in Irving and then earning her undergraduate degree from the University of Texas at Arlington. She went on to earn her D.D.S. degree from Baylor College of Dentistry. A wife and mother, Dr. Lee understands how important it is to find the right professional to care for your entire family. She practices at TriCorner Dentistry and can be reached for information about her services through her website.